Get into good makeup habits this year; become part of the reusable revolution today.
Did you know that over 50% of makeup wearers use disposable wipes to cleanse their skin?
And did you also know that these wipes contain microplastics? Microplastics are not only harmful to the environment, but also stop the wipes breaking down in water after they're flushed, unlike toilet paper.
The only wipes that can safely be flushed are wipes that have passed the water industry's standard, 'Fine to Flush', even though the packaging might say otherwise.
But wet wipes aren't the only option.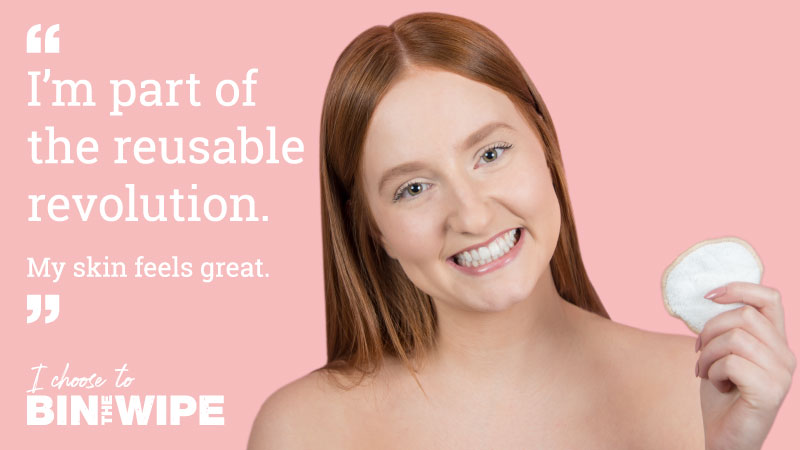 Reusable and natural alternatives such as bamboo cleansing pads, muslin cloths and charcoal sponges are much better for the planet, and for your skin*. Go on… Google it!
We're not alone in loving reusable makeup removal products. We've teamed up with Hayley Hall, Katie Meehan and Terri Heckley to spread the message to bin the wipe.
Join Hayley, Katie and Terri and choose to bin the wipe today
*Some dermatologists agree that reusable products are better for skin health.